Join the Social Media Revolution with Techbinonline's Top-Notch Services
Are you ready to take your social media game to the next level? If yes, then, our team of social media gurus is ready to help you break free from the same old boring content and transform your online presence into something truly special.
At Techbinonline, we don't just provide cookie-cutter solutions. We take the time to understand your brand, your audience, and your goals, and develop a custom social media strategy that works for you. We'll help you create content that's engaging, unique, and downright irresistible.
But we don't stop there. We'll also help you track your progress and optimize your campaigns for maximum impact. With our social media marketing services Delhi, you'll be a social media powerhouse in no time.
Your brand deserves nothing but the best. So, join the social media revolution today and experience the power of Techbinonline's top-notch services.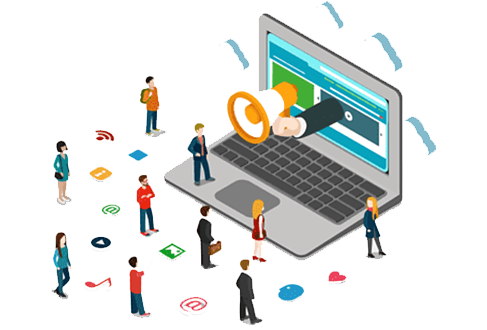 You Just Name The Metric, Your Own Social Media Marketing Agency In Delhi Has Everything To Offer You
As the best Social Media Marketing Company in Delhi, we're here to help you crush the competition.
Let our Social Media Marketing Agency in Delhi help you shine like a star with our range of services that will make your brand the talk of the town.
Let's take a closer look at our services:
Social Engagement
Likes, comments, shares - we'll have your followers talking about your brand like never before with our killer social engagement strategies. We'll help you increase your brand's visibility and build an online community of brand advocates.

Community Development
Create a loyal fanbase that will ride or die for your brand with our expert community development services. We'll help you build a community of followers who are as passionate about your brand as you are.

Polls, Contests & Surveys
Want to add some excitement to your social media game? Our polls, contests, and surveys will get your audience engaged and talking about your brand.

Social Marketing Plans
Ready to take over the social media world? Our social marketing plans will help you achieve your goals and crush the competition.

Viral Video Strategy
Ready to go viral? Our viral video strategy will help you create content that's shareable, relatable, and guaranteed to take the internet by storm.

Making it Viral
We're the masters of making your content go viral. From catchy captions to eye-catching visuals, we'll help you create content that will have your followers hitting that share button like it's their job.
Stop Searching for The Best Social Media Marketing Company in Delhi
Our team knows how to create content that engages your audience and drives results. Don't let another day go by without the social media success you deserve. Contact us now and let's make some magic!
What Does The Best Social Media Marketing Agency In Delhi Do To Grow Your Business on Social Media?
Alright, Delhites! When it comes to growing your business on social media, we've got the moves like Jagger.
Our services are designed to make your brand sparkle on social media, and here's how we do it:
Digital Brand Strategy
Our experts dig deep to develop a unique social media plan that aligns with your business goals. We also create a channel strategy to determine the right social media platforms to focus on because not all social media platforms are created equal - duh!

Channel Strategy
Let's face it, not all social media platforms are created equal. That's why we create a channel strategy that identifies the right social media platforms to focus on. We'll make sure that your brand is where your audience is at - it's just basic math!

Planning Content Calendar
We don't just post randomly on social media - we plan a content calendar that's cooler than a polar bear's toenails! Our content is tailored to your brand's personality and audience to increase engagement and build a loyal following. Trust us - we make social media fun again!

Social Media Management
Our social media management services are like having a personal assistant for your brand. We monitor your accounts daily and respond quicker than Usain Bolt to comments and messages, ensuring that your brand's online reputation is on fleek!

Reputation Management
Bad reviews or negative comments can be as painful as stepping on legos, but don't worry - we'll handle them like a boss! Our reputation management services will protect your brand's image and handle negative comments or reviews with sensitivity and professionalism.

Reporting & Analytics
We don't just post and ghost - we provide regular reporting and analytics to track your social media performance and measure the effectiveness of our strategies. We keep you in the loop, so you know exactly what's happening.
With Techbinonline, you can rest assured that your brand is in good hands. Our sassy and witty team of social media experts is dedicated to helping your business grow on social media - one post at a time!
We Have Hands On Experience on top social media platforms
We're not just any Social Media Marketing Company in Delhi, we're the best damn one out there. Our team of experts is like a social media dream team, with hands-on experience on all the top platforms, including: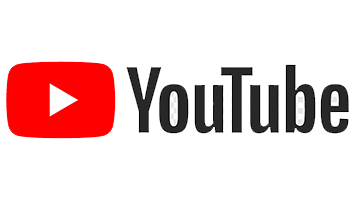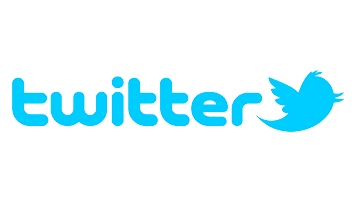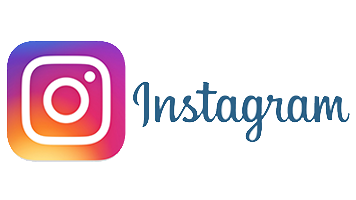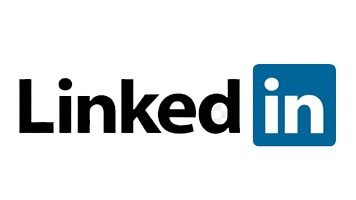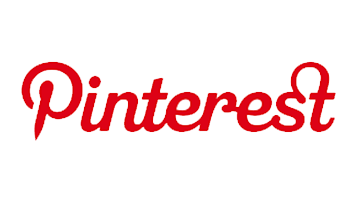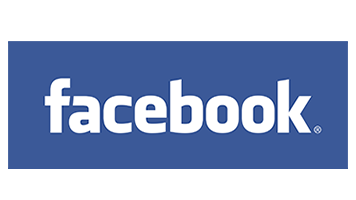 ARE YOU LOOKING FOR BEST SOCIAL MEDIA MARKETING SERVICES?
Techbinonline promises to produce outstanding results and improve your brand visibility, website traffic, and search engine rankings with Social Media Marketing Services in India.
Guaranteed Results With Our Social Media Marketing Services Delhi
At Techbinonline, we understand that every business is unique, and we customize our social media services to meet your specific needs and goals.
Here are some of the key results you can experience working with us:

Increased brand awareness
We'll get your brand out there, baby! With our killer social media strategies, we'll make sure you're the talk of the town (or the internet, at least).

Improved engagement with customers
We don't just talk the talk - we walk the walk too! We'll create content that your audience can't resist, and before you know it, you'll be raking in the likes, shares, and comments.
Better lead generation
We're like cupid, but for business! We'll use our targeting advertising and other fancy tricks to help you generate more leads than you can shake a stick at.

Cost-effective marketing
We know you're not made of money, and that's okay! Our social media strategies won't break the bank, but they'll still deliver the results you're after.

Measurable results
We're not into guesswork, baby. We track and analyze the performance of your social media campaigns so we can prove that we're worth every penny.
But don't just take our word for it. Let our results speak for themselves and watch as your brand becomes the talk of the town.
Contact us today to learn more about ourSocial Media Marketing Services in Delhi and let's start making your social media dreams a reality.
Techbinonline has been a fantastic partner in helping us define and optimize our digital objectives
Avesh Bansal
Tour& Travel
we are thankful to the entire team of techbinonline for putting in their great efforts! They are tech-savvy & proficient in delivering consistent results. undeniably, they are ahead of the curve in understanding the requirements & then fulfilling them continuously!
Anurag
Ecommerce Owner
The Techbinonline Team is expert in strategizing and delivering results. Partnering team allowed to us to achieve social media prominence on all platforms, along with the accomplishment of key metrics and growth objectives
Manish Sharma
Packers and Movers
Check Out Our SMO Services Packages
Are you looking for SMO packages in Delhi? Techbinonline offers affordable social media optimization packages in Delhi. with the help of our packages smo increase your popularity. Social Media Optimization is an effective strategy for spreading the word about new products and services on various social media platforms. you are free to select any of the packages and connect with us.
| | | | |
| --- | --- | --- | --- |
| Engagement Plan | Bronze | Silver | Gold |
| Account Management | Upto 2 Platforms | Upto 3 Platforms | Upto 4 platforms |
What Makes Us Different From Other Social Media Marketing Companies In Delhi, NCR?
Well, besides the fact that we're basically social media superheroes, we have a unique process and USPs that set us apart from the rest.
Our USPs include:
We're not just any social media marketing company in Delhi - we're the crème de la crème of social media agencies. We take your business objectives and turn them into a social media strategy that actually works. Our content is so engaging, your audience won't even remember a time before they started following your brand on social media. We don't just set it and forget it - we're constantly monitoring and optimizing your social media campaign to ensure it's delivering results. We use data and analytics to measure the ROI of your campaign, so you can see the impact we're making on your bottom line. We're not afraid of change. In fact, we thrive on it. We're always iterating and improving your strategy to make sure it's up-to-date with the latest trends and technology.
Our working process is simple yet effective. Here's how we work:
We dive deep into your business and target audience to create a custom social media strategy that actually works.
We're not just making a strategy to make a strategy. Our strategy is designed to achieve specific business objectives, and we're confident it will deliver results.
We create content that's so good, it's like a magnet for your audience. Seriously, we should win awards for our content. (In fact, we already have.)
We don't just create a strategy and disappear. We're always on the lookout for ways to optimize and improve your campaign.
We use data and analytics to measure the ROI of your campaign, so you know exactly how much bang you're getting for your buck.
We're always striving for better. We take the results of our analysis and refine your strategy so it's constantly improving.
So, what are you waiting for? If you're looking for the best social media marketing agency in Delhi, look no further.
At Techbinonline, we're confident we'll exceed your expectations - and maybe even make you a social media superhero too.
Take Your Brand to New Heights With Best Social Media Marketing Agency In Delhi
Don't Settle for Average on Social Media - Trust Techbinonline, the Top Social Media Marketing Agency in Delhi, to take your brand to the next level with innovative strategies and unmatched results

1000+Accounts Handled

50+Team of Professionanls

20+Serving Countries

90%Client Retention